Happy Friday, everyone. This weekend I'm out at camp with a bunch of teenagers from my church for a Bible Bowl competition! Wish us luck 🙂
It's time for May Goals. It's a little tiny bit heartbreaking to look at my April Goals, so I'm not going to recap them. Despite April looking NOTHING like I'd imagined it to look, I was pretty successful at sticking to my goals. Just trust me. Let's move forward and not look back because I'm not going backwards.
In honor of 5 on Friday, I'm only doing 5 May goals.
Stay caught up on my Bible in 6 month reading plan
So far I've been doing a really great job, a month into it. I'm using a plan on the YouVersion app, and I LOVE being able to check things off of my phone so I am not relying on a piece of paper tucked into my big Bible.
Send 10 pieces of mail
My friends have been so kind and so gracious to me, and I want them to know how much I love and appreciate them.
Lose 5 pounds
I recently realized that my slow and steady weight loss has added up to a pretty big number, and I want to be intentional about keeping the momentum going.
Redeem my Swagbucks
I currently have 12,046 Swagbucks… enough for $120 in gift cards! I'm on a big debt repayment mission (more on that later) and I want to figure out how to use my Swagbucks in a useful way. Have you ever used Swagbucks? I swear by it.
Read a book
One of my last month's goals was to read a book… but let's be real. I've spent all month being so incredibly busy that I haven't stopped to read anything other than my Bible, but this month I want to slow down.
Linking up with: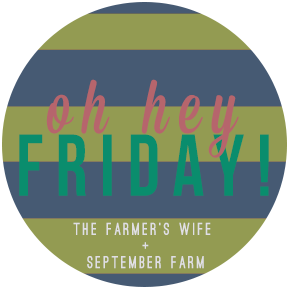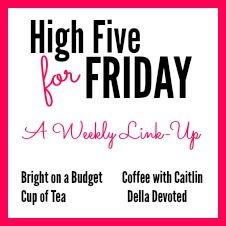 Five on Friday, Five things Friday