Hold on. Never forget:

Remember how I'm basically in love with GroopDealz? Now I'm officially in love with ELEVENTH AVENUE, because GroopDealz has changed its name! In the past month, I've purchased a keyboard skin for my MacBook, the shiny halo ring I wrote about in my other post, a cute craft that I'll write more about later, and I'm waiting to get the polka dot wallpaper decals I'd written about. Go spend all your money and tell me what you got so I can live vicariously through you. I'm trying this whole budgeting thing again.

As in… Frozen 2! Kristen Bell is THE CUTEST… seriously, my friends LOST THEIR MINDS when they saw her talking about the sloth incident on Ellen. "If I'm not between a 3 and a 7, I'm crying" describes me PERFECTLY. She is my SPIRIT ANIMAL, I SWEAR! So HOW CUTE is this announcement over Frozen 2?
I immediately texted my favorite Kristen and made sure she told Lucy and Layla. Because we're all about that Frozen, in our Frozen shirts with tulle skirts, leggings and fuzzy socks. #tripleting

Okay speaking of the Halters, In 19 DAYS we will be in California, at Disneyland with Jess and Andy… who recently got hitched and I am so stoked to hear all about it and see them again. We're going to see some of my best friends… including the twins and their parents, since they'll be there visiting family. The whole trip is to see that family for a few hours, and it's worth it. Plus… we're going with my Southwest Rapid Rewards.. so for the two of us to go, it cost the $24 airline fee. Not a bad deal, right?

Just making sure – have you picked up your free tampon/pad samples from U by Kotex? ? If you're not all about free stuff, how about you sign up for the samples and then give them to me, because I'm all about free stuff and my period doesn't seem to be leaving me anytime soon. #thestruggle

Let's talk about The Bachelor. Sorry I kinda lost steam about posting about it. I think that I'll make posts JUST about The Bachelor/ette. OKAY BUT SPEAKING OF. TWO Bachelorettes? How will that work? I'm guessing that since The Bachelorette doesn't do as well as The Bachelor, it's just trying to get more viewers. Ugh. But I will definitely be watching.
Okay back to Prince Farming and PRINCESS WHITNEY. I've been on #TeamWhitney since their wedding crashing date. Let me say, though, that I LOVE Becca. She seems like SUCH a sweet girl. But Whitney seems like such a loving, confident woman. She didn't play games or start drama. She was kind to the other girls but was all about Chris. I can't wait for them to get married and have cute little babies. And if she's not going to be working maybe the blogging community can somehow convince her to become a blogger. What do you think?
Anyway. Random things this week. Have a happy, safe weekend, blog friends!
Linking up with: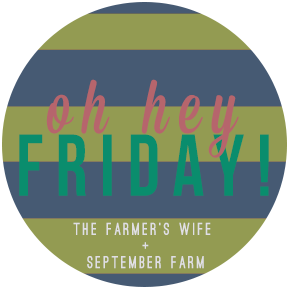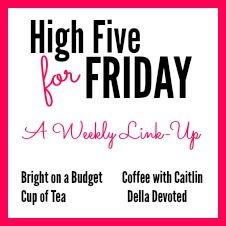 Five on Friday, Five things Friday