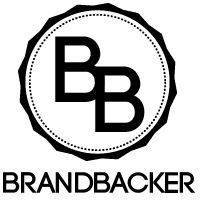 Thanks to BrandBacker, I was given the opportunity to review One Direction's new makeup line (https://www.facebook.com/MakeupbyOneDirection).
#1. I am not a beauty blogger
#2. My daily makeup routine is really boring. Like… really boring. BB Cream, the most nude eyeshadow possible and some mascara.
#3. I basically have no idea how to wear makeup.
I was super impressed with the packaging – I'd thought I'd maybe get a few small samples, but it was like an actual makeup kit!
Forgive the weirdness of the colors – I did this in the evening and the lighting in my room was really yellow, so I did what I could to fix that.
After I took the pictures, I raced to my bathroom and tried to follow the little guide that came inside of the case because I am not big on color for my face.
This is what we have to work with. Me, without any makeup:
So then I did a lot of careful reading and trying to follow the suggestions on the pamphlet and this is the hot mess that appeared from that:

Oh. my. gosh. That lipstick. WAS SO HOT PINK. I seriously started cracking up at myself.
I tried to figure out if I could ever see myself wearing any of this makeup anywhere.
And I decided yes, if I ever went to a glow stick dance party or something.
But it was called the "Up All Night" collection and let's be real. When I'm up all night, I'm basically reading and drinking tea. No cause for colorful makeup. When I looked at some of the other makeup collections, I kind of wished I'd received one of the more subtle makeup palettes because I probably could have had way more use for a more neutral group of colors but whatever.
Given the 3 things I mentioned earlier, it wasn't as traumatic of an experience as it could have been. Today I actually wore the lip gloss over another lip color and I didn't hate it. I'll definitely shy away from the hot pink lipstick, though.
Am I just ultra conservative when it comes to makeup, or would any of you be daring enough to try out these bright colors and GO OUT IN PUBLIC WEARING THEM? That last part is my biggest question. The public part.
I was given this product to sample and share my honest opinion of courtesy of Brand Backer. All opinions are my own. 🙂